Hello tiompan -
From earlier in our discussion:
For comparative purposes: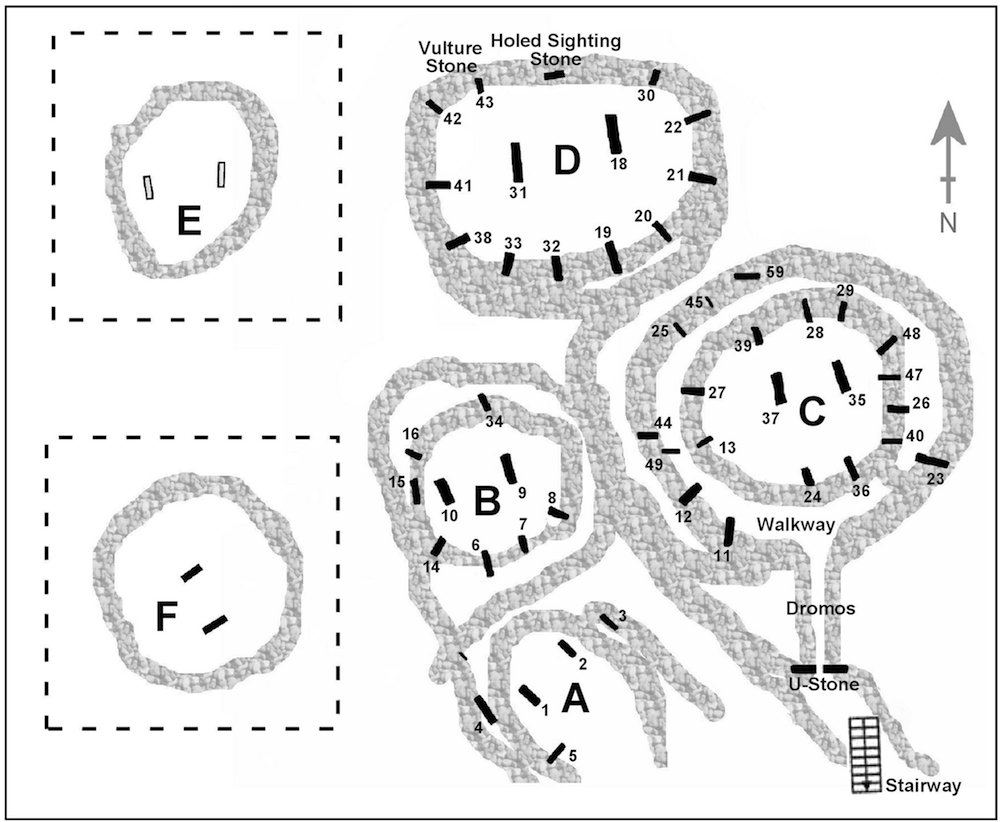 ESPECIALLY NOT THE HOLED STONE'S LOCATION AT GOBLEKI TEPE.
NOTE C especially:
C looks to me to be two sighting stone circles, with a comet shown nearby.
The ant(?) at the bottom may be raising a stone.
This is the first time I have seen an ant(?) symbol in this area.
The obverse of C may represent a meteor storm, the Draconids.
It appears there is disagreement on which ends are up:
good morning. Tiompan.
While you yourself may have an intense interest in PPN-B. we (Fletcher and myself) don't.
I thank you for your earlier help with guidance to links to PPN-B materials.
I responded to your points 1-6 earlier, and you can read those responses earlier in this thread.
Typing is quite difficult now. but please do not mistake my abruptness for rudeness.
Also please do not mistake your ability to out-type me for any concession of points in analysis.
As far as Andrew Collins' analysis goes
Fletcher tells me that Cygnus was the Thunderbird constellation for many Native American peoples.
Bill Romain stresses the importance of Cygnus in his works on Ohio Hopewell archeo-astronomy
I have serious doubts about these identifications
and suspect that different asterisms were involved
My own role in this work here is limited to identifying successor peoples
and then finding reliable written recordings of traditions from these successor peoples for analysis.
As far as the absolute timing of the remains at Gobekli Tepe
The platinum group spike should show up in cores taken at the site
and if those cores also contain carbon 14 materials
they could provide a nice key for absolute carbon 14 calibration curve for remains found at the site proper.
Fletcher and I agree that far more excavation work needs to be done at Gobekli Tepe in the quarry area.
hell as even I could not fuck up a couple of squares there it should provide a great student training area.
You already have Fletcher and my own terms for work on further detailed site archaeo-astronomcal analysis.
As far as sites in Turkey go, I am far more interested in Lycia,
and the question as to whether poems recited at the ancient Sarpadoneia games
were the source for the later oral cycles about the Trojan War.