Does anyone recognise where this was?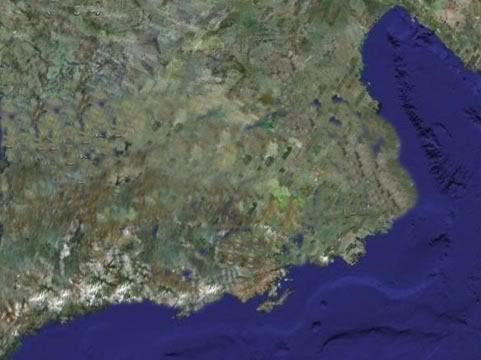 No?...
What about this?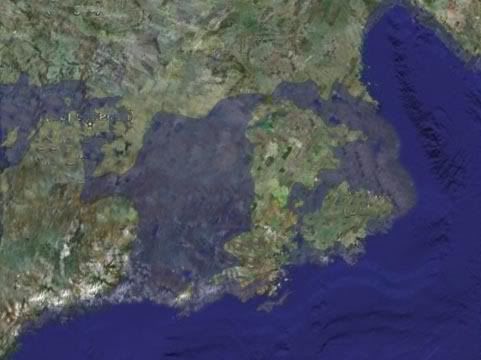 Yep!...Now you got it!!..Well, if you haven't?..It's this!....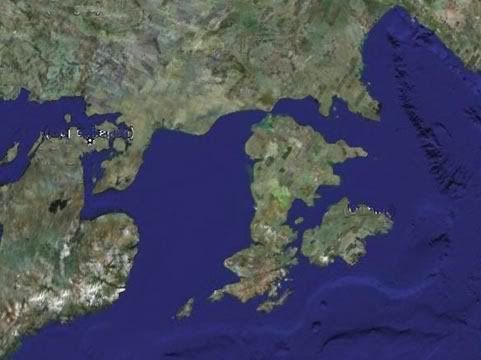 The reason why I've been fiddling with my Googles..is that I've always wondered why Neolithic Tribes wandered up from the Mediterranean area, clawed their way up through the mountains and forests of Europe, then battled even further through fog, rain and Troll droppings until they eventually reached 'Britain' and finally, the Arctic North Atlantic.?
Did some hairy git returning from his rowing holiday in a hollowed out tree-trunk say,
"I've found a place called 'Skare Brae'..it would make a great Neolithic settlement"
?
No?...Then how and why did they get to such far flung places!
I'm a cartoonist not a Scientist!...But can anyone tell me why my next theory is wrong?
I reckon our ancestors just followed the coastline in search of food!
It's that coastline that would have been radically different 10-12,000 years ago. I've done a VERY rough image of a possible prehistoric coastline. The interesting thing is that Neolithic settlements in both the Orkneys and Western Ireland are close to this 'Shoreline'!
The Red cross on the map below indicates Skara Brae
http://www.scotshistoryonline.co.uk/scara1.html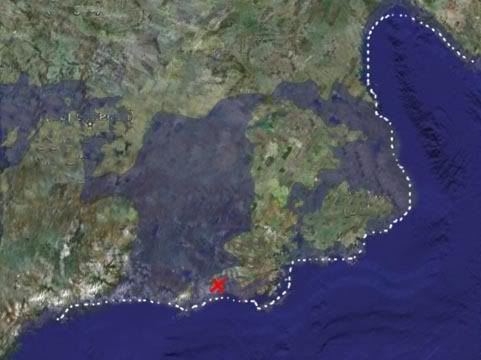 , I'm right??? Shouldn't we be looking along this '
line' for more settlements?
("Stick to cartoons"...
I hear you cry!!)