From earlier in our discussion:
For comparative purposes: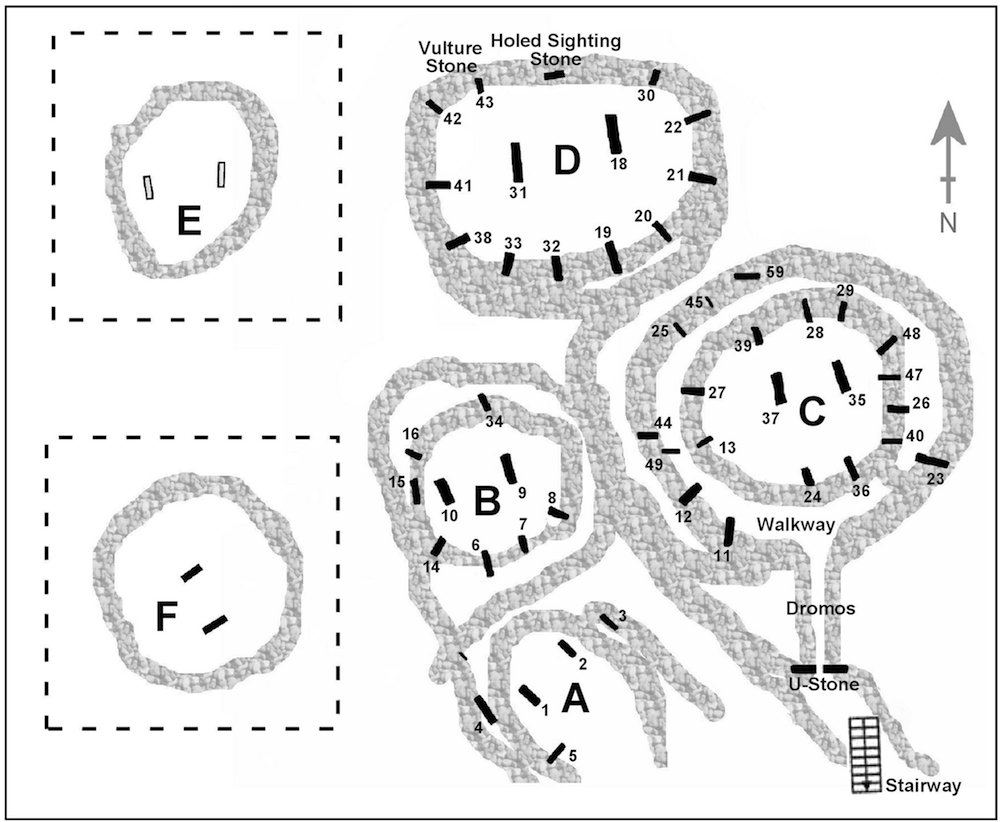 ESPECIALLY NOT THE HOLED STONE'S LOCATION AT GOBLEKI TEPE.
NOTE PLAQUE C here especially:
C looks to me to be two sighting stone circles, with a comet shown nearby.
The ant(?) at the bottom may be raising a stone.
This is the first time I have seen an ant(?) symbol in this area.
The obverse of C may represent a meteor storm, the Draconids.
It appears there is disagreement on which ends are up:
That said, the twin pillars had significance for the builders of Gobekli Tepe: